The Renaissance Society limited edition photo portfolio – Out Now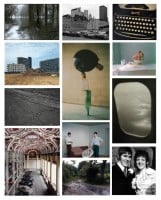 Darren Almond, Lothar Baumgarten, Jean-Marc Bustamante, Willie Doherty, Stan Douglas, Fischli/Weiss, Rodney Graham, Arturo Herrera, Zoe Leonard, Laura Letinsky, Thomas Struth, and Jeff Wall.
The Renaissance Society at the University of Chicago presents a limited edition photo portfolio featuring prints that are unique to this edition and in most cases reflect the artist's work around the time of their solo exhibition at The Renaissance Society. The portfolio was curated by Susanne Ghez in celebration of her tenure at The Renaissance Society. Sales of the portfolio will support the museum's exhibitions and programming.
Edition of 30 + 3AP
Signed and numbered by the artists
Price: $ 40,000
For further information, images or to purchase, please contact Erin Fowler, Development Manager, at (773) 795-2397 or email