Mike Kelley – Lot's Wife. Salted Soap on a Rope *SOLD*
Mike Kelley, "Lot's Wife. Salted Soap on a Rope", 2007.  

SOLD OUT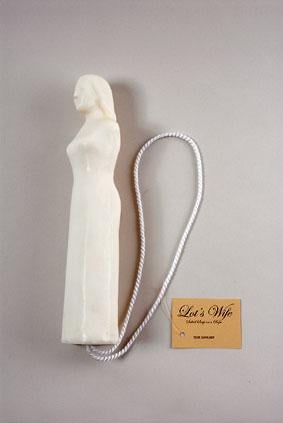 Mike Kelley RIP. Thanks for all the beautiful art you created.
For his Special Edition for "Texte zur Kunst" Mike Kelley has developed an object entitled "Lot's Wife. Salted Soap on a Rope", 2007.It consists of soap, salt and a rope.
The figure measures 28 cm in height and the rope is 28 cm long.
It comes with a signed and numbered tag.
The work has an edition of 100 + 20 APs
Price: €850
You can order this edition at "Texte zur Kunst" here