Raoul de Keyser – Untitled
Raoul de Keyser, Untitled, 2005.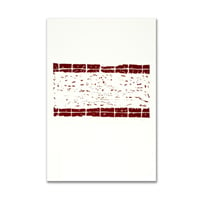 The Serralves Foundation is a Portuguese cultural institution serving the national community, whose mission is to raise the general public's awareness concerning contemporary art and the environment. The Foundation pursues its mission via the Museum of Contemporary Art as a multi-disciplinary centre, the Park as a natural heritage site ideally suited for environmental education and entertainment activities and the Auditorium as a centre for reflection and debate on issues facing contemporary society. The Serralves Foundation issues limited art editions coinciding their exhibitions. This Raoul de Keyser print is a steal !
Medium: Linoleum engraving
Size: 39 x 58 cm
Edition: 30
Signed and numbered
Price: € 480
You can order this rare limited edition Raoul de Keyser print at The Serralves Foundation