Stéphane Couturier and Erwin Wurm prints
Stéphane Couturier, Brasilia - Superquadras #12, 2007-2010, 2012
The "Austrian Insitute for Photography and Media Art" has been publishing the Edition EIKON since 1995. Signed and numbered original photographs by prominent and up-and-coming artists are offered in limited editions.
The goal of this initiative is to offer quality art at affordable prices and, by doing so, introducing more and more people to photography and encouraging them to collect.
From the series "Melting point".
Medium: C-print,
Size: 50 x 50 cm,
Numbered and signed
Edition: 30,
Price: € 946
Erwin Wurm - The Contessa 2005, 2007.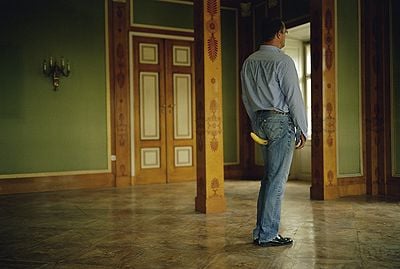 Medium: C-print
Size: 72 x 55 cm,
Numbered and signed
Edition: 25 + IV
Price: € 2.200
You can order the limited edition Stéphane Couturier and Erwin Wurm prints (and many more) at Eikon here