Tacita Dean print – Salt Dolmen *SOLD*
Tacita Dean - Salt Dolmen, 2012.  

SOLD OUT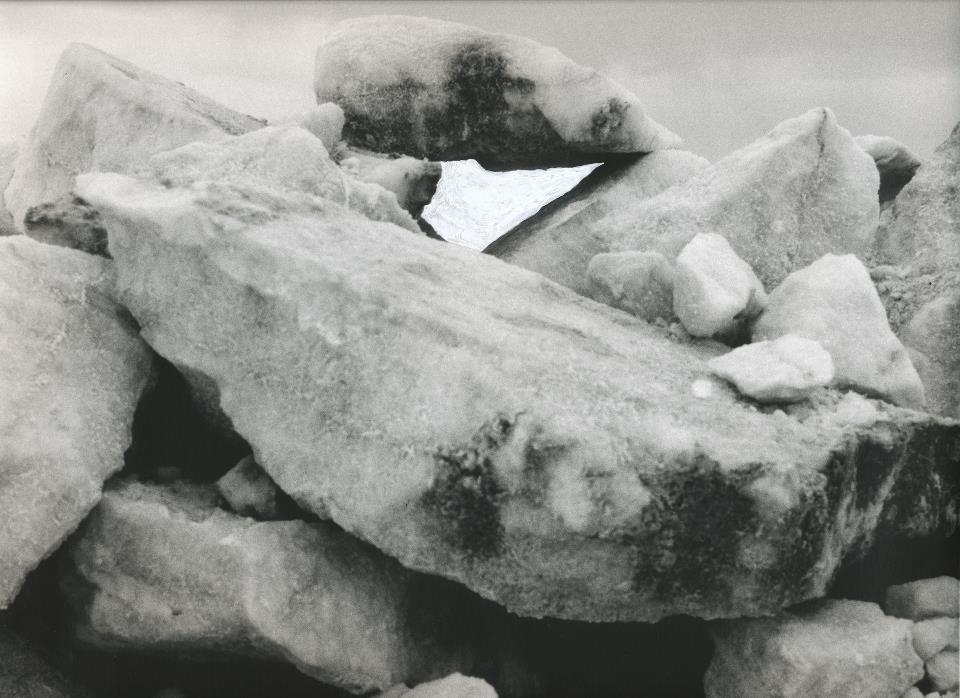 Camden Arts Centre was part of a stall at Frieze London called Allied Editions, in partnership with Chisenhale Gallery, Studio Voltaire, Serpentine Gallery, Whitechapel Gallery and ICA. Camden offered shiny (in Eric's case) new editions by Tacita Dean, Richard Tuttle, Rachael Champion and Eric Bainbridge amongst others.
Medium: photograph, hand painted in a small area with white gouache, on fibre-based paper
Size: 24 x 30cm.
Edition: 35
Price: £ 576  SOLD OUT
A photograph taken at a Potash mine in Utah, part of an ongoing series and film by Tacita Dean. Salt is ice's destruction and opposite, yet visually they are indistinguishable and both take on the same epic grandeur in the simplicity of their form.
The physical unveiling of this edition took place at Frieze London.
This limited edition Tacita Dean print is available at Camden Arts Centre