Vik Muniz – 2 pigment photographs
In The Imaginary Museum, an exhibition now running at the Collection Lambert -Avignon, France - Vik Muniz displays all his art of illusion. The masterpieces of Van Gogh, Cézanne, Picasso, Warhol and other great names from art history are reconstituted by the artist - thanks to incongruous materials (wool, ketchup, chocolate sauce, pigments, ripped-up magazines, dried plants, detritus…) to be then photographed.
Vik Muniz, Montagne Sainte Victoire - after Cezanne - Pictures of pigment, 2006.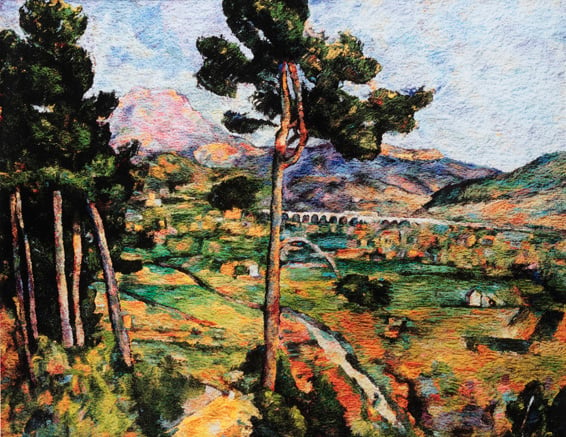 C-print,
52 x 64 cm,
Edition of 50,
Numbered and signed by the artist
Price : € 4.000
 Vik Muniz, Le Semeur - after Van Gogh - Pictures of pigment, 2011.
Photograph,
67 x 51 cm
Edition of 50,
Numbered and signed by the artist
Price : € 3.000
You can order these great Vik Muniz limited edition photographs at the Collectio Lambert
here