Wolfgang Tillmans – It's Only Love Give It Away *SOLD*
Wolfgang Tillmans – It's Only Love Give It Away (2015) - 2018  SOLD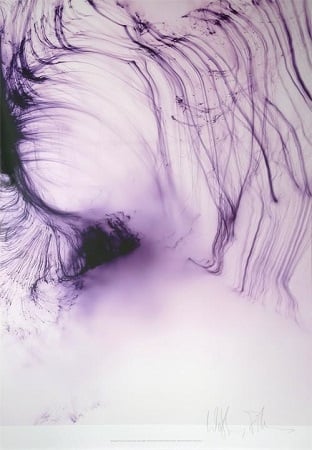 The Kaiserring, or Goslar Award for Modern Art, is one of the most renowned art prizes in Germany. Tillmans, a former Turner Prize winner, is the 2018 recipient for his photography "between poetry and disillusionment."
During the opening of his exhibition at the Moenchehaus Goslar Museum (29. September 2018 — 27. Januar 2019), the artist hand signed a number of Wolfgang Tillmans – It's Only Love Give It Away posters.
About Wolfgang Tillmans – It's Only Love Give It Away
The abstractions are created by the direct manipulation of light on paper rather than through the camera. It's only love, give it away from 2005 is a lush and large piece from the "Freischwimmer (Free Floating)" series. Though non-representational, the image resembles skin and hair, and images from his other series of abstractions also retain a literal quality. Yet the slight literalness of the imagery anchors them within the context of his overall project. The abstractions are arresting and evocative.
Medium: Offset
Size: 84 x 59,5 cm
Edition hand signed posters: unknown (presumably 100 to 200)
Signed in pencil. Not numbered.
Price: € 980 SOLD
These limited edition signed Wolfgang Tillmans posters are available at New Art Editions