Hellen van Meene – The secret lives of Girls
Hellen van Meene - The secret lives of Girls, 2012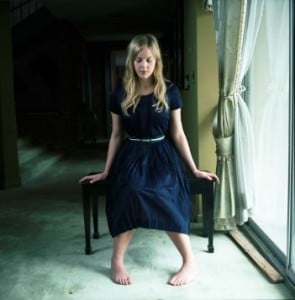 This edition arose from the invitation that Hellen van Meene received from The New York Times to go to Los Angeles in February 2010 to photograph young film actresses in connection with the Oscar nominations. The five portraits – Gabourey Sidibe, Carey Mulligan, Emily Blunt, Saoirse Ronan and Abby Cornish – are a selection from these photographs.
You can see the entire series on the the online version of the New York Times and was also published in the NYT colour supplement on 21 February 2010.
Gabourey Sidibe, in Precious,
Carey Mulligan, in An Education,
Emily Blunt, in The Young Victoria,
Saoirse Ronan, in The Lovely Bones,
Abby Cornish, in Bright Star

Medium: Porfolio of 5 photographs in C-print
Paper size: 30.5 x 24 cm.
Print size: 23 x 23 cm.
Printer: De Verbeelding, Purmerend.
Signed and numbered verso.
Edition size: 25
Price: € 1.400 (complete portfolio of 5 prints)
You can order these great limited edition Hellen van Meene prints at New Art Editions