Vik Muniz, Medusa Plate, 1999 – Medusa Plate Multiple
Vik Muniz, Medusa Plate, 1999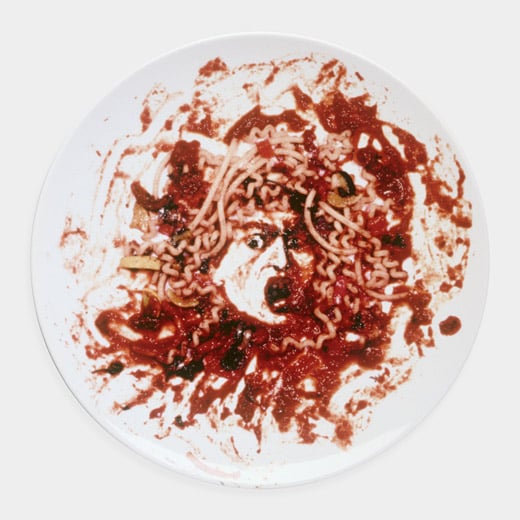 Vik Muniz is known for using materials like wire, sugar, dirt, and chocolate sauce to create images that he then photographs. This Medusa Plate features an image of Muniz's recreation of Caravaggio's Medusa (1590, Gallerica degli Uffizi, Florence) rendered in pasta marinara. It can be displayed or used as a serving dish, allowing the Medusa image to be revealed as food is removed.
Edition: Aprox. 2500 - 5000
Produced by: Bernardaud, France
Size: 12 1/2" diam
Price: $ 500
This is a "Peter Norton Family Christmas Art Projects" edition and can be ordered at The MoMA store here
A simular plate from this edition was sold at the Phillips de Pury 03 October 2009 auction for $2500 !!!
I bet the buyer wished that the New Art Editions  blog was already up and running in 2009.